After serving up tasty gourmet popsicles for several months at Locopops, I started updating and redesigning the store's informational materials. Working within the lighthearted visual brand was truly enjoyable.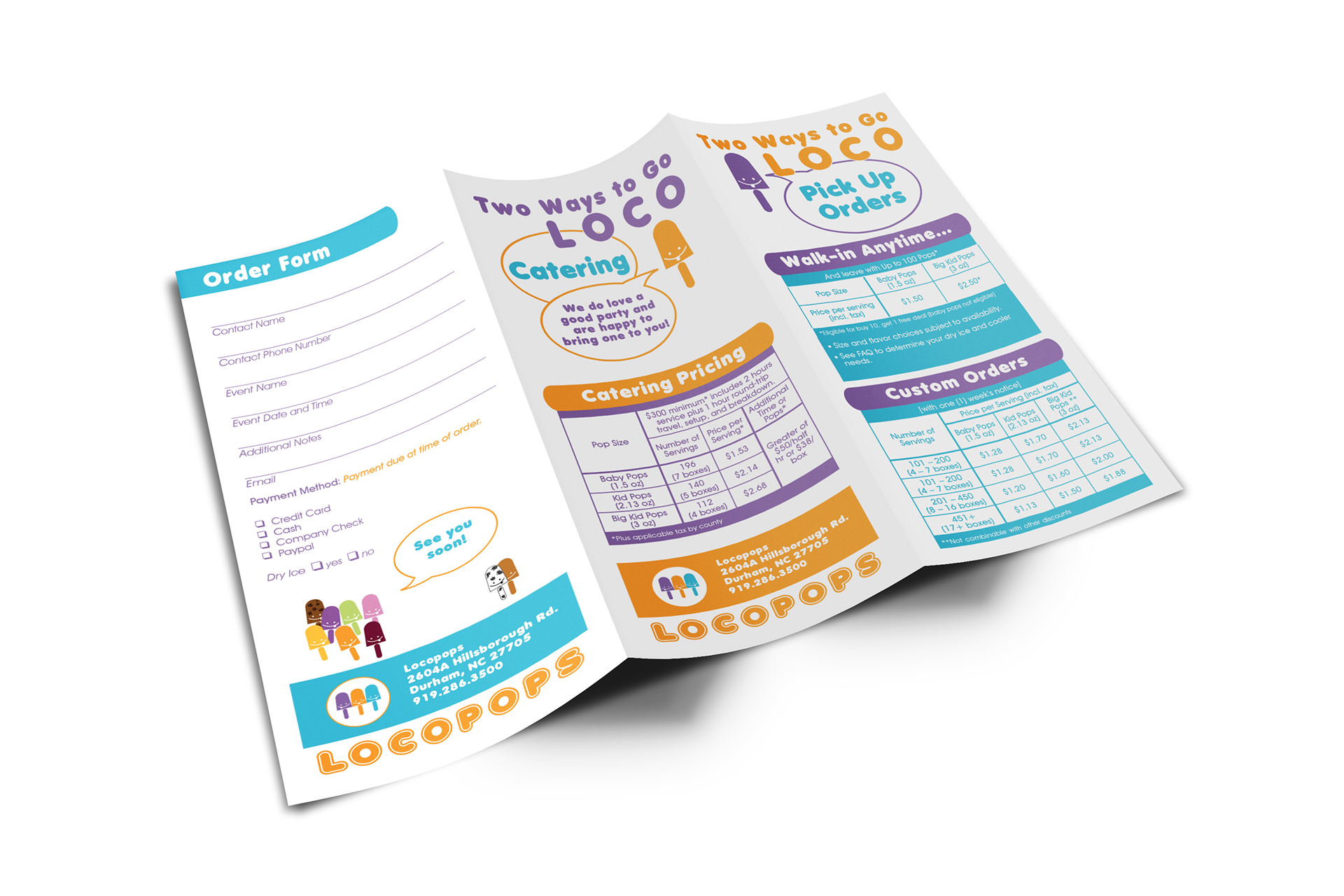 The finished brochure combines the information previously presented in three different brochures. I pushed the limits of the company's color palette by color-coding the information to make it more digestible. Not only is it fun to look at, but customers are significantly less confused!
When folded, the brochure has two "fronts," allowing either ordering option to be displayed.