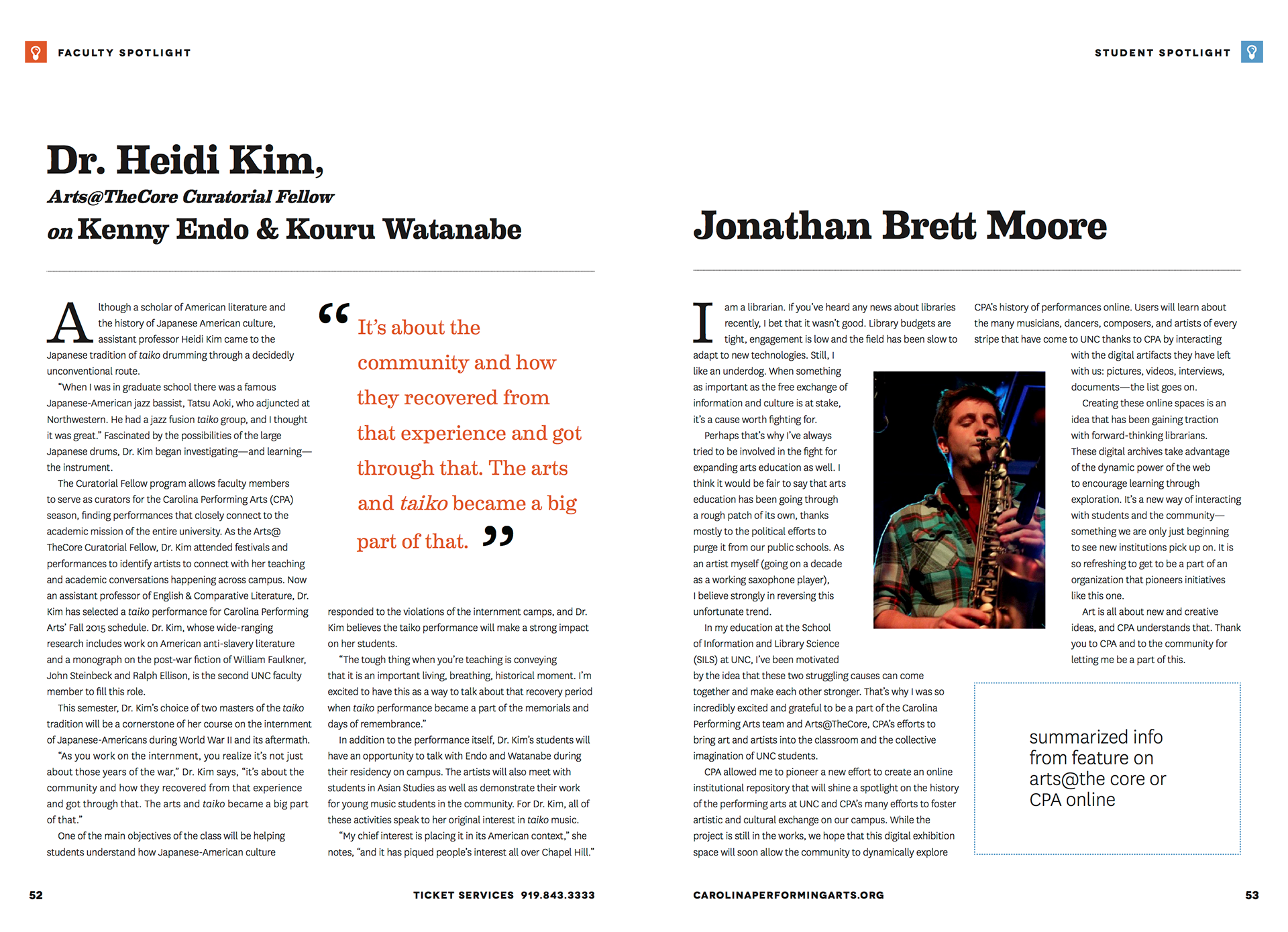 Connect
is the publication of Carolina Performing Arts at the University of North Carolina at Chapel Hill. I had the opportunity to design this spread from scratch. I loved fine-tuning the typography and brainstorming ways to include a spotlight icon. As an added service for the client, I copy-edited these pages. 
I came up withe idea to represet the spotlight with a lightbublt and to incorporate it into the kicker, which the art director ended up loving!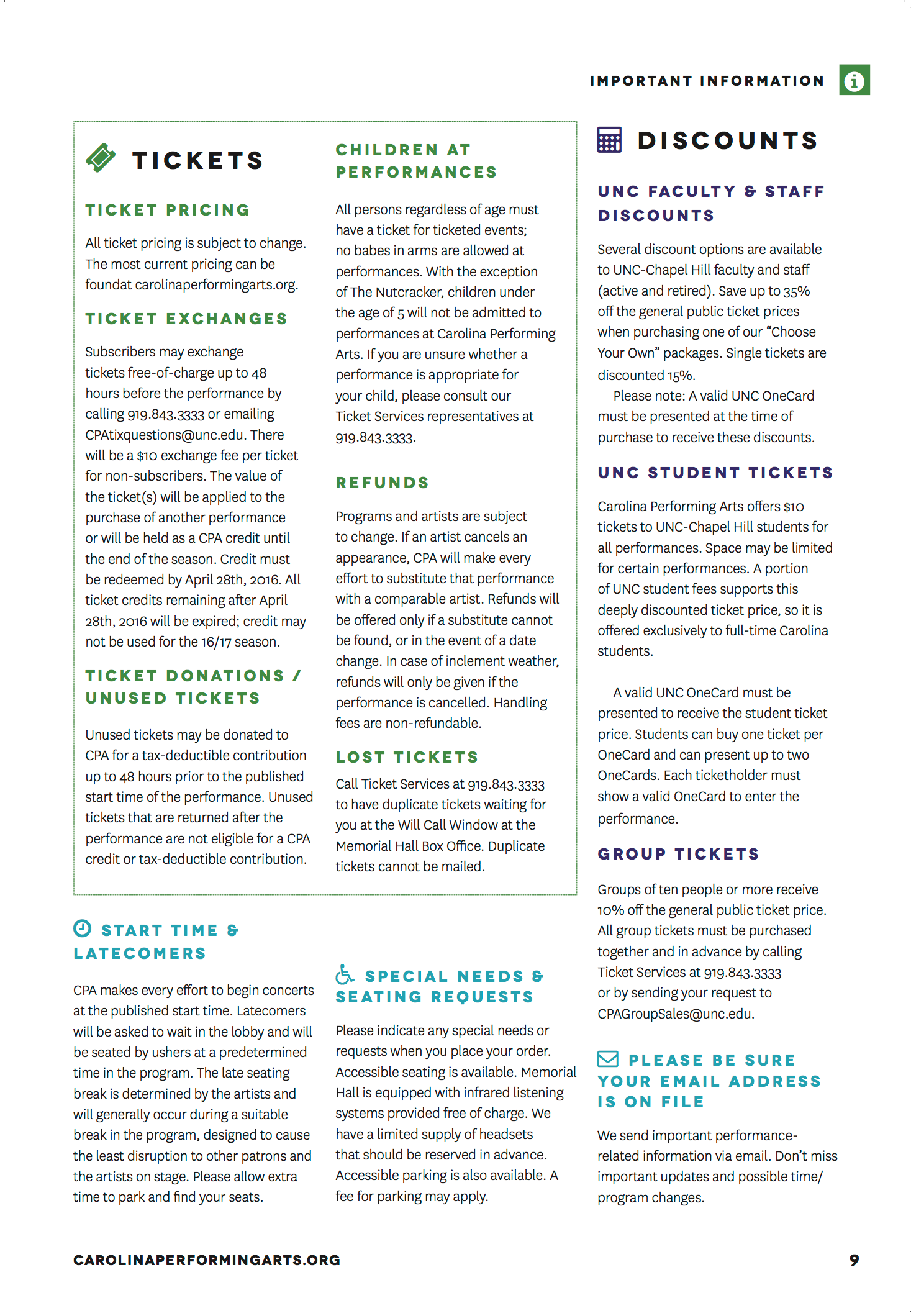 I completely overhauled the existing information page for
Connect
, making this wall of information navigable with color and intelligent icons.